VyatSU Lyceum of Innovative Education (LIE) is a new word in a system of school education. The key word "innovation" plays an important role here. A rich material and technical base and modern equipment make it possible to have lessons in specially equipped laboratories of the University. Teaching staff of the Lyceum worth noting as well: they are mainly VyatSU teachers and lecturers.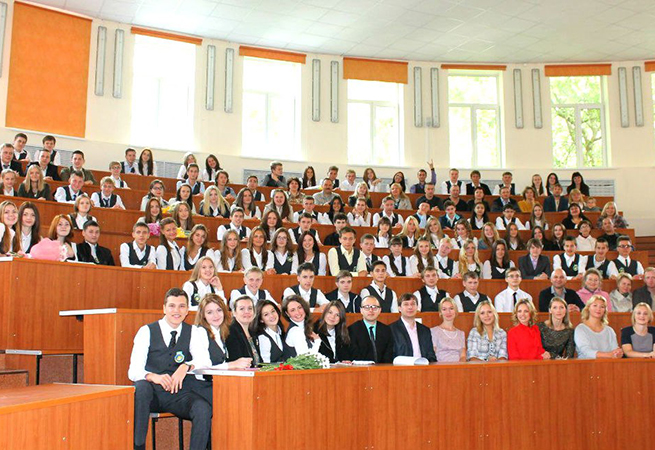 In fact, at a school level LIE develops pupil's abilities, forms those knowledge and skills that are necessary for future University enrollees and talented students. School and University integration allows the Lyceum students to adapt gradually to an upcoming student's life and to interact actively with VyatSU teachers and students. It is no secret that the knowledge level of the Lyceum's graduates is quite different from regular schools, and it gives additional benefit while entering leading Russian universities.
The Lyceum trains students on the basis of the 9th grade on following profiles:
- Technology
- Natural Sciences
- Social Economy
- Humanities (Philology)
- Humanities (Social Sciences).
LIO can guarantee high quality preparing for the United State Exam within 2 years. It helps to avoid non-professional tutors, because only experienced University teachers are able to prepare students for entrance exams.
Curriculum of LIO is approved by the Ministry of Education and Science of the Russian Federation. It combines both school and university education systems. For example, one class lasts twice longer than normal school 45-minutes lesson. Like in an ordinary school the Lyceum students have Physical Training lessons, receive all the necessary medical care, get their textbooks, attend extracurricular activities and spent their holidays in summer camps.
For the Lyceum lessons there are equipped rooms available in one of VyatSU buildings. There they have all the conditions for carrying out laboratory and practical lessons. The teaching staff has been formed there as well.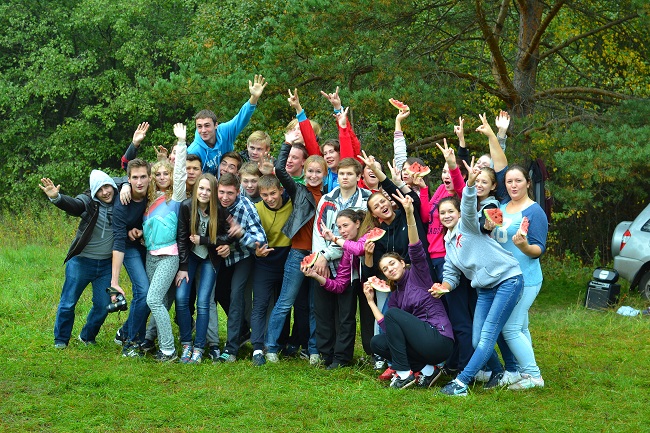 A Comprehensive School with profile training in natural science, physics, mathematics and humanities – this is a short characteristic of VyatSU Lyceum of Innovative Education.
Director of Lyceum of Innovative Education is Ekaterina Pechyonkina.