The annual forum of foreign students "Russia made us friends" was held at the unique site of the ethnographic park-museum Etnomir in the Moscow region
The Forum is organized by the Association of Foreign Students with the support of the Ministry of Science and Higher Education of the Russian Federation.
In 2023, the forum was held for the third time, it brought together 120 participants from more than 40 countries of the world and 30 cities of Russia. 5 days of rich program. From entertaining quests to master classes on writing design work.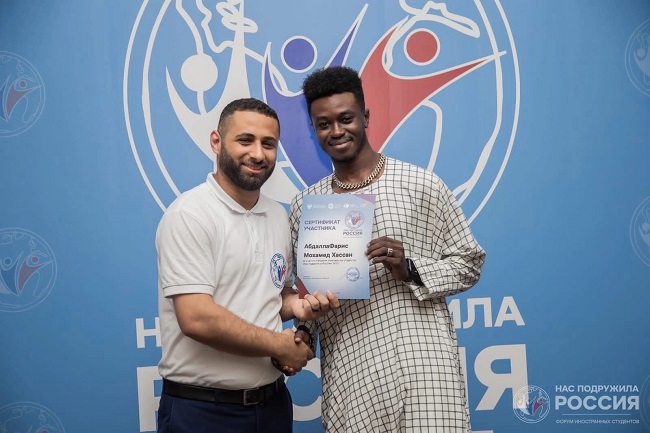 A 1st year student of the Institute of Biology and Biotechnology of Vyatka State University Abdala Faris Mohamed Hassan took an active part in the forum and shared his impressions of the trip:
I had the opportunity during the summer holidays to become a member of the forum "Russia made us friends" This forum will be remembered by me for a long time. It gave me a lot of acquaintances, knowledge, taught me how to work in a team of students from universities in different cities. Many thanks to Vyatka State University for the opportunities that are open to foreign students in Russia and in the Kirov region in particular.