Today, July 17, the Engineering Institute of Vyatka State University has become the venue for the Graduate Day. The holiday was addressed to those who came up to the end of the university with the highest results. The heroes of the occasion are excellent students, winners and prize-winners of competitions and olympiads at various levels, participants in forums and conferences, activists in public life, and authors of scientific papers.
The joy of the successful completion of an important life stage with yesterday's students was shared by the leaders of the university and its structural divisions, teachers. Parents of successful graduates were invited to the solemn event.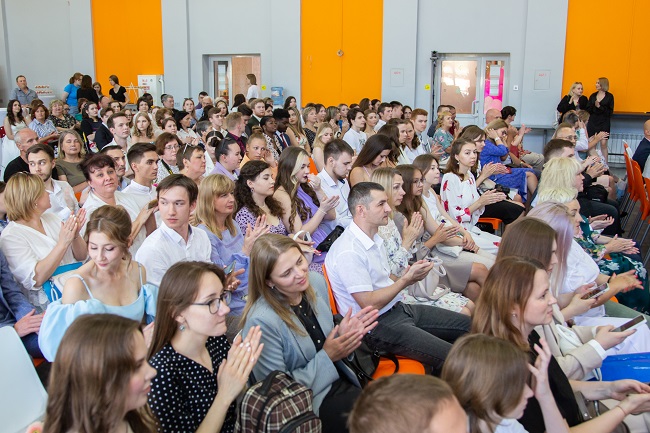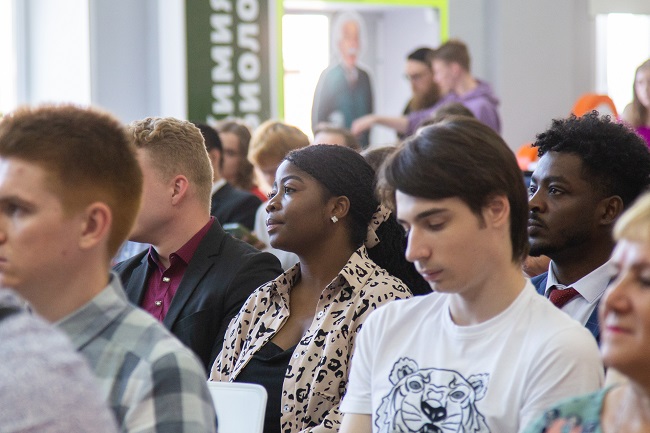 - Today is a truly wonderful event for you, this is a milestone in your life. Your release is special. You are graduating in the anniversary year of our university. 60 years of the Polytechnic University is a gigantic cultural layer, you are in a glorious cohort of graduates and you are the successors of a great tradition.
And next year, the pedagogical direction of our university will celebrate its 110th anniversary! You acquired new friends, new knowledge, lived a full life in anticipation of new achievements. It will take quite a bit of time and you will work in different industries and in different positions. Dare boldly, reach great heights, never stop your education, never forget the friends you made at the university, never forget your teachers. The doors of Vyatka State University are always open for you", - said the President of Vyatka State University Valery Yungblud.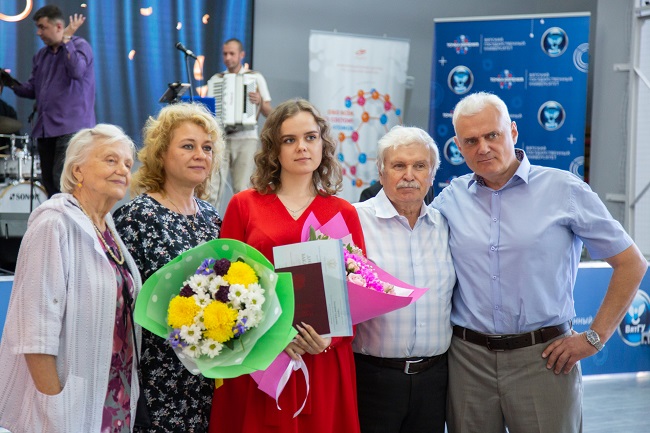 It should be noted that in 2023 more than three thousand people received their first higher education at Vyatka State University. Among the graduates are the holders of 647 "red diplomas"!
Today "Vyatka State University" is of strategic importance for the economy of the Kirov region and provides up to 100% training of qualified specialists of the IT, "mathematical and natural sciences", "engineering, technology and technical sciences", "social sciences, "education and pedagogical sciences", "humanities", "art and culture" groups. VyatSU teaches in 114 areas of undergraduate, specialist, graduate and postgraduate studies.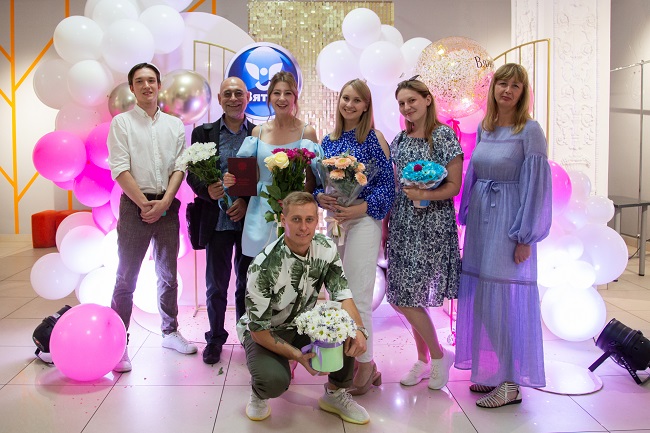 Long-term cooperation of the university with the largest enterprises and organizations of the country guarantees almost complete employment of graduates in their specialty. Graduates of Vyatka State University successfully work in all sectors of the economy. The interest of employers in university graduates is growing every year, due to the high quality of education.