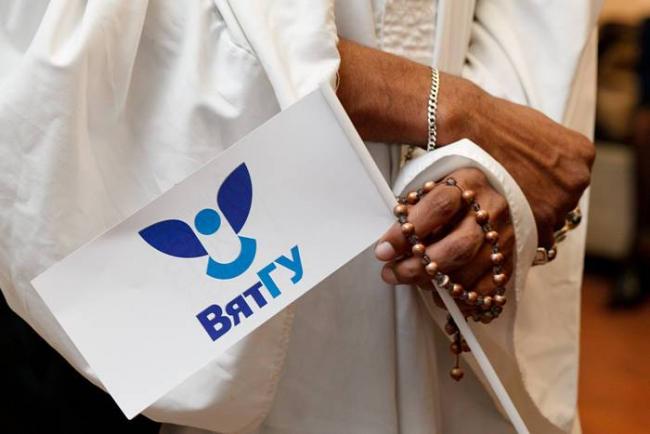 Invitation letter
To issue an Invitation Letter for studying at the Preparatory Faculty of Vyatka State University one should provide the following documents to the Dean's Office of the Preparatory Faculty:
- A clear copy of a passport page with a candidate's photo and validity period (not less than 20 months);
- A copy of an educational document with its annexes (if any are provided by the legislation of the country where the educational document was issued) required for admission to a relevant level of higher education.
Lead time for an Invitation Letter preparation in the Federal Migration Service of the Russian Federation is 1 month.
Address of the Dean's Office:
Kirov, Krasnoarmeyskaya Str., 26,
Educational Building 13, office 201
tel: +7 (8332) 742859
e-mail: ia_merkulova@vyatsu.ru
ATTENTION
You should arrive at the University 1 month before the expiry date of your visa.
Please inform the Dean's Office staff of your day and time of arrival at Kirov before your classes start via e-mail: ia_merkulova@vyatsu.ru
or by the phone: +7 (8332) 74-28-59