THE MISSION OF UNIVERSITY
Vyatka State University is a classical university with a wide range of professional educational programs.
It was established as a technical higher educational institution inseparably linked with the region's industry. During fifty years of its history the university (ex-"polytech") has considerably influenced the development of science and production, determined the traditions of higher technical education and science schools of the region. Today Vyatka State University successfully combines traditions and innovations in the area of higher technical education with the development of humanities.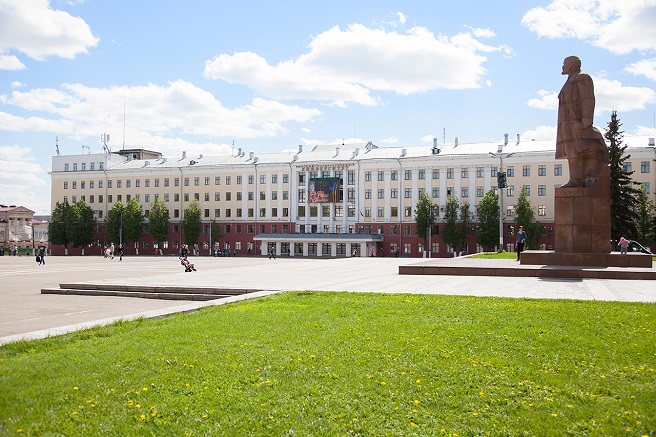 In 2008 Vyatka State University became a laureate in the contest of innovational higher educational institutions in the National Project "Education". It allowed to get more than 200 000 000 rubles for the development of scientific and educational resources of the university.
In 2010 Vyatka State University took a worthy 44-46th place among 104 tested classical universities in the National Rating of Universities in the category "Scientific Research Activities of a Higher Educational Institution".
In 2011 the annual amount of scientific investigations increased up to almost 20mln rubles. The Ministry of Education and Science of Russia issued a license of unlimited duration for conducting educational activities to Vyatka State University (it was the first license given in the Region).
In 2012 Vyatka State University signed a cooperation agreement with Vietnam Scientific and Educational Centre of Technologies and Management. The university became one of the winners in the contest for the best program on development of student societies announced by the Ministry of Education and Science of Russia.
In 2012 Vyatka State University became one of the 21 winners in the contest of strategic development programs conducted by the Ministry of Education and Science of Russia as well.
In 2012 it was in Vyatka State University that the project of new licensing standards for all levels of professional education in Russia was worked out. In October 2012 All-Russian seminar "Problems and procedures of post-licensing monitoring of professional educational institutions" was held in EKSPO-CENTER in Moscow. The seminar became the next stage in turn in the realization of the project which the university accomplishes along with the Ministry of Education and Science of Russia.
During fifty years of the university's history hundreds of thousands graduates got education here; today many of them are persons in charge in industrial enterprises, governmental agencies, business structures, and other areas of activity. Profound theoretical knowledge combined with practical training of students is a guarantee of success for the university's graduates.
The mission of the university is to serve the interests and welfare growth of Russia by training socially, professionally and morally responsible specialists possessing innovative potential, leadership ambitions, and a wide cultural outlook; this training is based on integration of education and scientific research covering a wide range of priority areas of training.