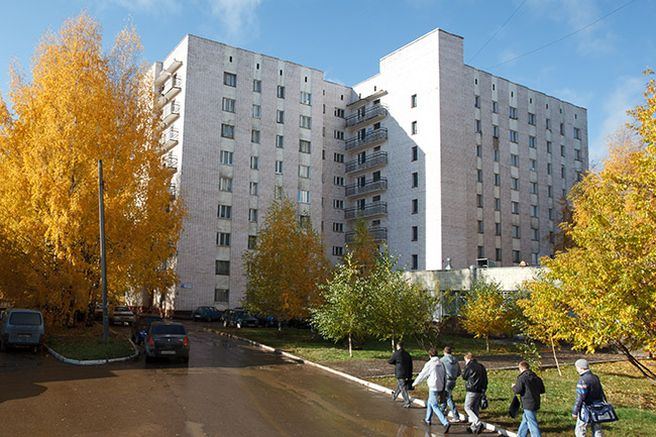 Accommodation
Therea are 8 hostels in Vyatka State University
which have:
sports and training center with fitness hall;
health and recreation resort.

International students live in the hostel № 5.
This hostel is arranged according to the sectional structure, each of which has 4 living rooms (2 or 3 students); two sinks; one toilet; one shower.
Every floor has two kitchen with two electric stoves and one refrigerator.
On the ground-floor there are laundry room and fresh water.
The cost of accommodation is about 500 rub. / month.
Instructions on fire safety for residents in the hostels of VyatSU Campus