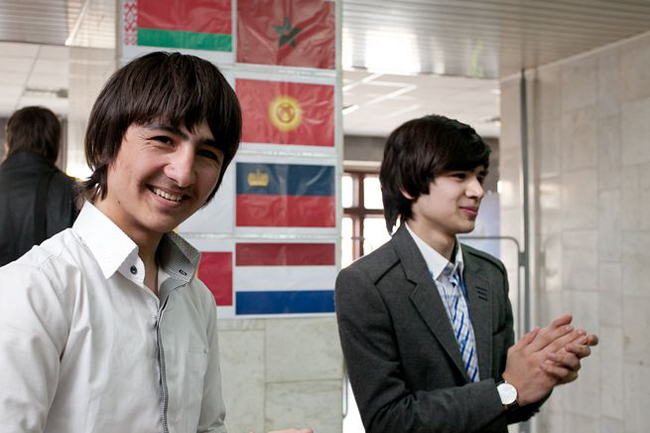 Admission Rules
On arrival at VSU every foreign citizen must come to Preparatory Faculty Office (Krasnoarmeyskaya str. 26, room 201, tel.+7 (8332) 742859) for registration.
To be admitted to Preparatory Faculty of Vyatka State University it is necessary to present the following documents :
international passport and the copy of it;
a document of education equivalent to a state-recognized document of education required in the Russian Federation to apply to a corresponding level of higher professional education and its notarized translation into Russian certified by the Embassy (Consulate) of the Russian Federation in the country where the document of education was issued;
health certificate which is given by the Health Authority of your country, confirming your ability to study at a higher educational institution in Russian Federation;
12 photographs (size 3х4).

To be allowed to get place in the hostel and to conclude an individual contract with the University you present:
1) Medical certificate with all necessary laboratory test results



HIV-test

Visit "SPID-Center",
Maklina str., 3, tel.64-78-95

Open:
Monday-Thursday 14:00–17:00,
Fridays 8:00–13:00; 14:00–16:00

Syphilis-test

Hepatite B, C test

Dermatologist certificate

X-ray (roentgenogram) with easy
to read name on it

Visit "Geriatricheskiy-Center",
Karl Marks str., 90, tel. 64-28-40

X-Ray Description with stamp / address / phone
of hospital where it was issued

Visit Regional anti-tubercular hospital,
Stroiteley prospekt, 25, tel. 62-26-28
2) medical insurance policy (it is paid by student himself). The policy costs about 4000 rub