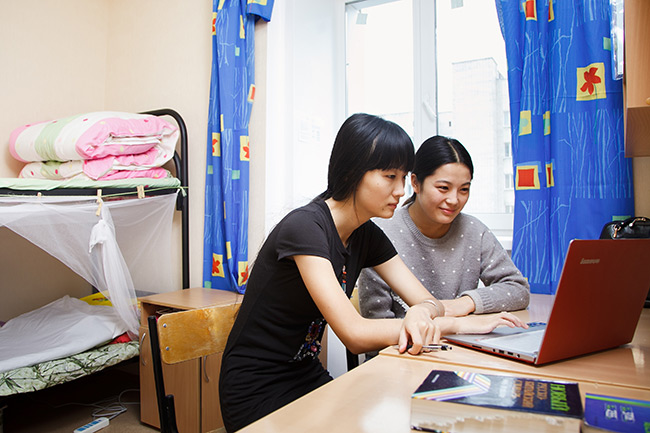 Campus
VyatSU students have got several dormitories united in a single campus. This structure consists of 8 campus dormitories.
Foreign students of the Preparatory Faculty can be accommodated in block-type dormitories; each block consists of two rooms for 2 persons and two rooms for 3 persons, there is a washroom with a toilet and shower inside it. There are 2 kitchens on each floor. On the ground floor there is a laundry room with washing machines. Drinking (filtered) water is available there as well.
Students can live in the dormitories for a separate fee: 1 (one) month accommodation costs 500 rubles.
Please find the list of required documents for foreign students to be accommodated in a dormitory (approved by the Rector's Order № 468 dated 09.10.2013).