The Vyatka State University is nearing the end of the "Biopolis: Designing the City of the Future" competition, which was attended by students from various fields of study at the Polytechnic Institute and the Institute of Humanities and Social Sciences.

On May 26 at 10:00 am at the "Boiling Point" interdisciplinary student teams will present the results of their work on creating the concept of development plans for the territory of Biopolis, a modern and environmentally friendly city of the future.
They should become a contribution to the formation of the concept of a master plan for the development of the territory of the village of Levintsy, Orichevsky district, and the development of a design project for design elements and an object-spatial environment in a single style. Future urban planners, designers and media specialists will present their vision of an innovative city, explain in an accessible way and demonstrate their design solutions, including those using VR/AR technology.
The projects will be evaluated by a jury headed by Mikhail Nekrasov, General Director of Nanolek LLC, and Sergey Litvinets, Vyatka State University Vice-Rector for Science and Innovation.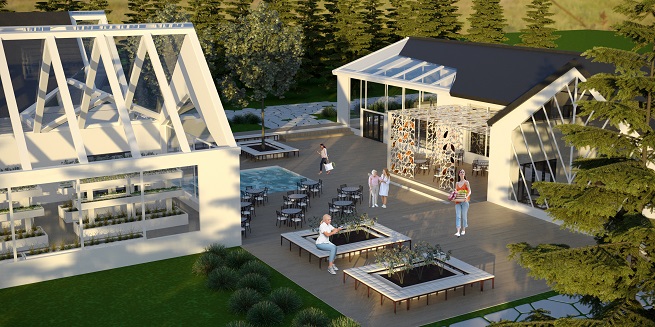 Do you want to know how the city of the future is born within the walls of the university, a place of consolidation of employees of a modern enterprise, scientists, students, and all residents?
We invite you to visit the finals of the competition "Biopolis: designing the city of the future", organized by the largest university in the region and LLC "Nanolek"!